See on Scoop.it – InfoGraphicPlanet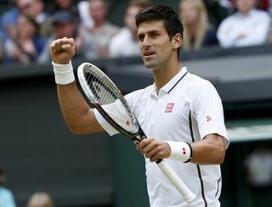 Four men and four women remain in the quest for tennis glory at the 2013 Wimbledon tournament.
Jim Bob's insight:
This is a bit old now and the picture you see above is not the winner we all know who actually won since the results came in earlier this afternoon. The thing I like about this infographic is it looks very similar to last years branding. The infographic made on the topic shows the four semi finalists split from top down and bottoms up.
Men above and women below.
Great weekend in London, interesting viewing and once again all the strawberries are sold out.
Until next years infographic take a look at this one, You might want to reblog it too since that is what infographics are mostly for.
Good infographics can cost the earth to design but guarantee a certain amount of reposts to start the ball rolling.
See on www.gmanetwork.com